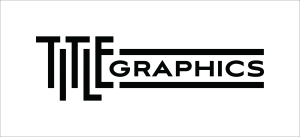 Our title graphics department offers creative motion graphics and typography for original title creation on feature films, home entertainment and trailers, as well as international localization of domestic title work. Our team of versatile artists work in graphic design, CGI and compositing, and have years of experience in motion graphics, visual effects, and animation.
Our facility handles and generates all industry finish file formats including
Stereo 3D. We work on projects of varying complexities, deadlines and budgets. We assure efficient and secure throughput utilizing a direct connection through our Digital Media Center (DMC) to internal locations and external vendors.
Original Title Design and Localization
Main Title • Inserts • Subtitles
 • End Titles • End Crawls • Dub Cards
Services Offered
Beauty/Cosmetic work • Car Comps • CG Character Integration • CGI – Compositing • Clean Plating • Design Visualization • Matte Extraction • Rig/Marker Removal • Rotoscoping • Scene Extension/Matte Painting • Screen graphics/Screen Comps • Stereo 3D • Typography
Samples